Wax Melt Mould - Moon
EQPT0070
The perfect wax melt mould for the mystical and witchy vibes 🌛🧙‍♀️
With six stages of the moon from crescent to full, this silicone mould gives you the flexibility to create each moon phase in a different scent using mica powders and dyes to create unique designs on your moons. Our favourite fragrance for this set is Luna, but we would love to see you picking your favourite 6 fragrance oils and creating a taster package so your customers can test out your scents in a unique wax melt form before they commit to a candle. We're sure they'll be bewitched. 
Easy to use and made with durable silicone, your wax melts will be easy to demould!
This mystical wax melt mould works beautifully with 19-20g of High Performance Melt (HPM) Blend or the eco-friendly Golden Wax 494. And for extra effect, match this with one of our spring fragrances or uplifting essential oils and experiment with dyes and mica powders to make your creations pop!
We've even created a magical recipe with our otherworldly Luna Fragrance Oil to help you get started and make mesmerising wax melts straightaway.
Product dimensions
Height: 7mm

Length: 170mm

Width: 50mm
Product features
Wax melt mould

6 moon cavities, each one is a unique shape and size

Made from premium silicone

Durable and wear-resistant

Flexible

Reusable

Easy to use and demould

Takes 19g to 20g wax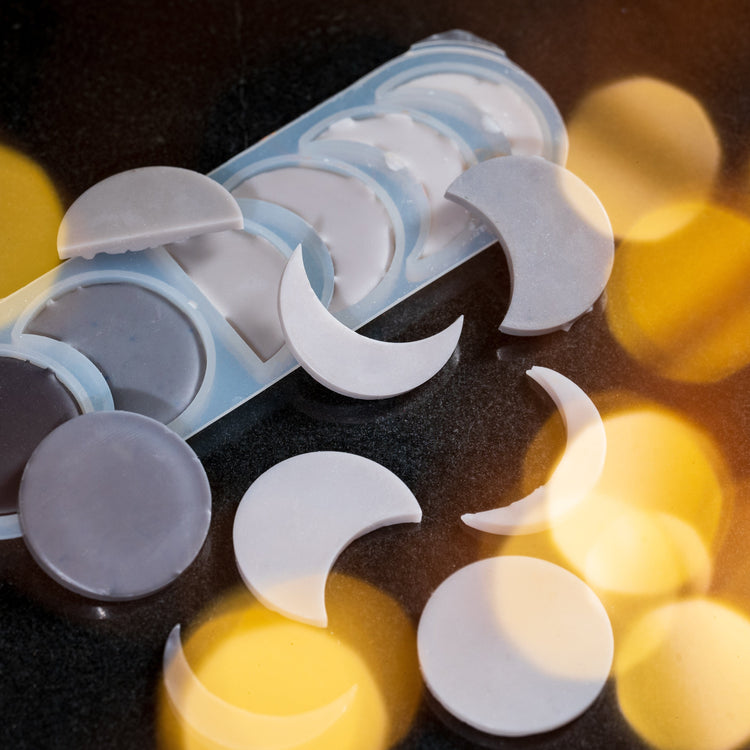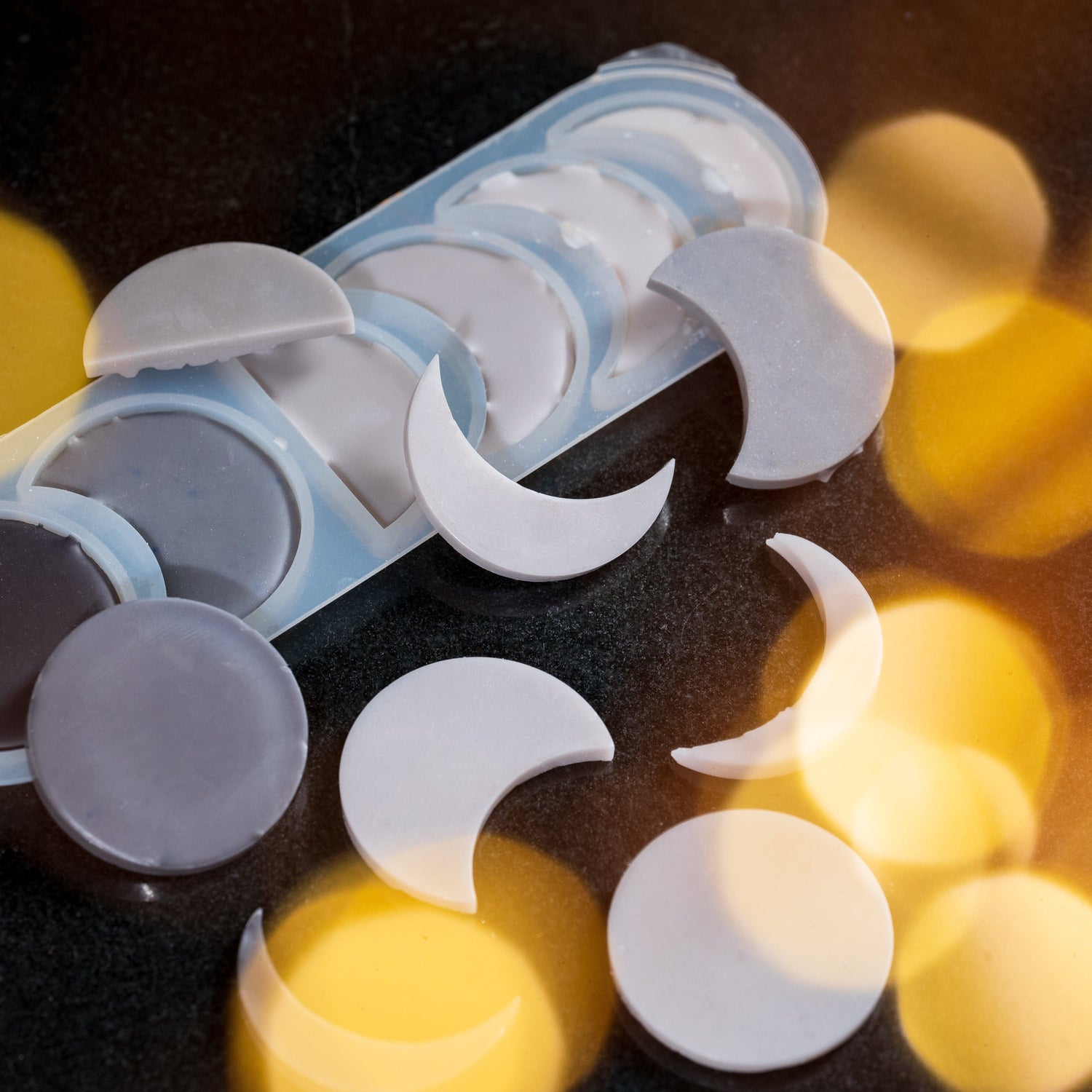 Make mystical wax melts
Looking to add a dash of magic to your wax melt collection? Our lab has you covered! We've developed a recipe using our moon wax melt mould and our Luna fragrance that smells as magical as it looks!
You can add all the items needed in the bundle below but double-check the recipe and ensure you have the right quantities in your basket before you hit checkout! We've hyperlinked all the ingredients in the recipe if you rather add them all manually.
Ready to get started? Click on the download button and let the candle-making fun begin!
Download moon wax melt recipe