Candle Standards
Update of BS EN 15494: Candles - Product safety labels
Many of you will know that CEN have been working on agreeing updates to the three main European candle standards for a couple of years now, including EN 15494 (Safety Labels).  Well the latest revision has now been released and was approved by CEN on 9 September 2019.  National standards bodies have been given until April 2020 to publish updates and BSI has already done so, with the 30 November 2019 update now available in the BSI store.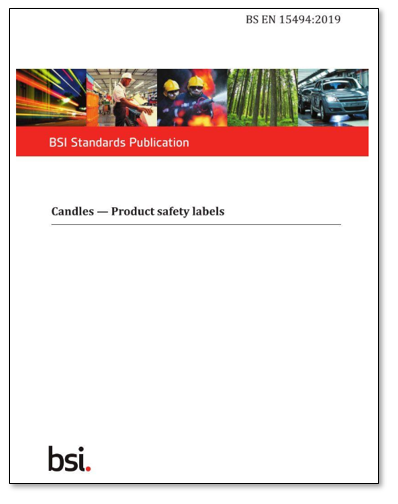 BS EN 15494:2019
What does this mean for me?
It is important to remember that the three European candle standards are voluntary and not legally required.  So, whilst we would recommend that you update your product labels as soon as you can, to refelect best practice, you should do so when convenient.  I.e., do not throw out any labels or packaging.
What are the changes?
The changes that have been aprroved by CEN include a few changes as follows:
New terms and definitions
New pictograms and text information
Going from 5 to 4 mandatory pictograms
Additional mandatory pictograms for certain types of candles
Additional optional supplementary dafety information
New minimum height of 5mm for pictograms
The reason for these changes is two-fold.  Firstly, the original pictograms were created a number of years ago and times have changed.  So, the rocking chair and old analog television (for example) were less identifiable to many younger people.  It also acknowledges new formats of products, such as wax warmers.
The new pictograms were selected from a wider set of submissions, following controlled tests with a broad range of people.  We first saw these pictograms in Barcelona at the 2019 World Candle Congress and have been keen to switch since then, as these are far clearer than the old ones, especially the "Never leave a burning candle unattended" pictogram.
Mandatory Pictograms/Terms
The 5 mandatory pictograms from the now superceded BS EN 15494:2007 are show below.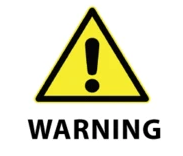 This has now been reduced to 4 in EN 15494:2019 which are shown below:
1.  WARNING
The warning triangle remains mandatory, but can be left off if the candle has CLP labelling including the GHS 07 (Harmful) pictogram.  If GHS 07 is not present, we would recommend you include the yellow warning symbol.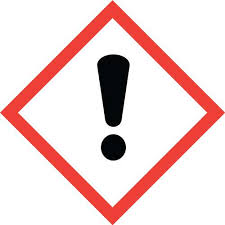 or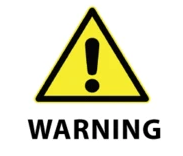 2.   NEVER LEAVE A BURNING CANDLE UNATTENDED
The "Never leave a burning candle unattended" term will remain the same, but the associated pictogram has been made clearer.
| | |
| --- | --- |
| 2007 | 2019 |
3.  KEEP AWAY FROM CHILDREN AND PETS
| | 2007 | "Burn candle out of reach of children and pets" |
| --- | --- | --- |
| | 2019 | "Keep away from children and pets" |
4.  KEEP AWAY FROM THINGS THAT CAN CATCH FIRE
| | 2007 | "Do not burn candles on or near anything that can catch fire" |
| --- | --- | --- |
| | 2019 | "Keep away from things that can catch fire" |
Optional Pictograms/Terms
1.  KEEP CANDLES X CM APART
In EN 15494:2007, there was a 5th mandatory pictogram relating to the safe distance between candles.  As container candles have become more popular, this has now been changed to be an optional warning.
| | 2007 | "Always leave xx cm between burning candles" |
| --- | --- | --- |
| | 2019 | "Keep candles x cm apart" |
Other Changes
There are several other changes in the 2019 standard, relating to more optional terms/pictograms and there are now mandatory pictograms for floating candles and candles that require a candleholder (i.e. votives). 
BS EN 15494:2019 can be purchased via the BSI website here.  At the time of writing, the price was £130 for non-members and £65 for members.