10cl Candle Tin - Rose Gold (Box of 6)
TIN00080-6
Attention candle makers! We have an exciting addition to your candle-making supplies - a stunning candle tin with a rose gold/copper finish.
This 10cl tin is perfect for creating long-lasting candles that will add warmth and ambience to any space. With welded seam construction and a solid lid, you can trust that your candles will be secure and safe. Whether you're making candles for indoor use or outdoor adventures, this tin is the ultimate choice for crafting beautiful candles that will elevate any home decor. Don't miss out on this opportunity to take your candle-making to the next level with these gorgeous candle tins!
Please note that some fragrances may discolour the tins.

Slight colour variation between tins can occur. 

The seam on the rear of this tin is silver, where the welded seal joins. 

All tins come empty. Photos are for inspirational purposes only.
Height: ~45mm         
Diameter: ~60mm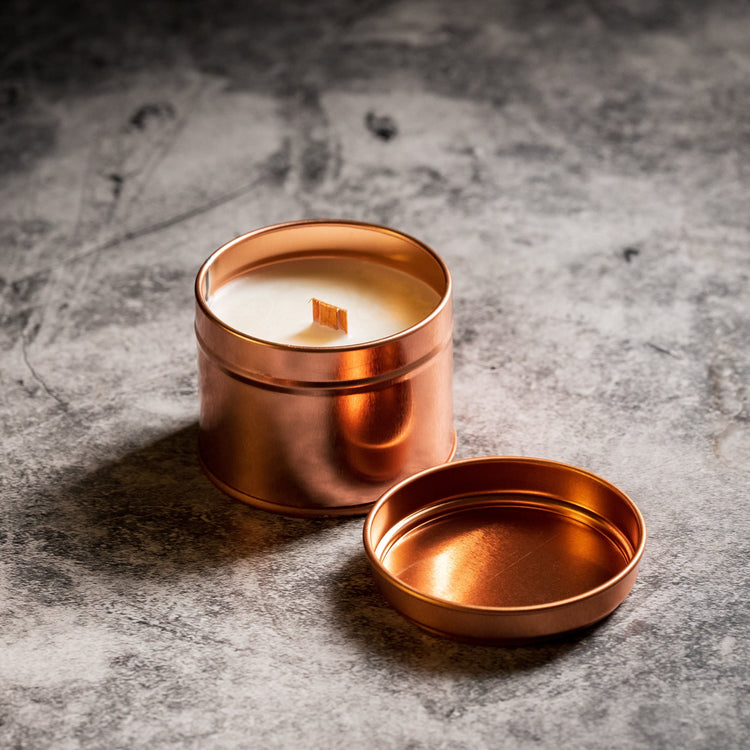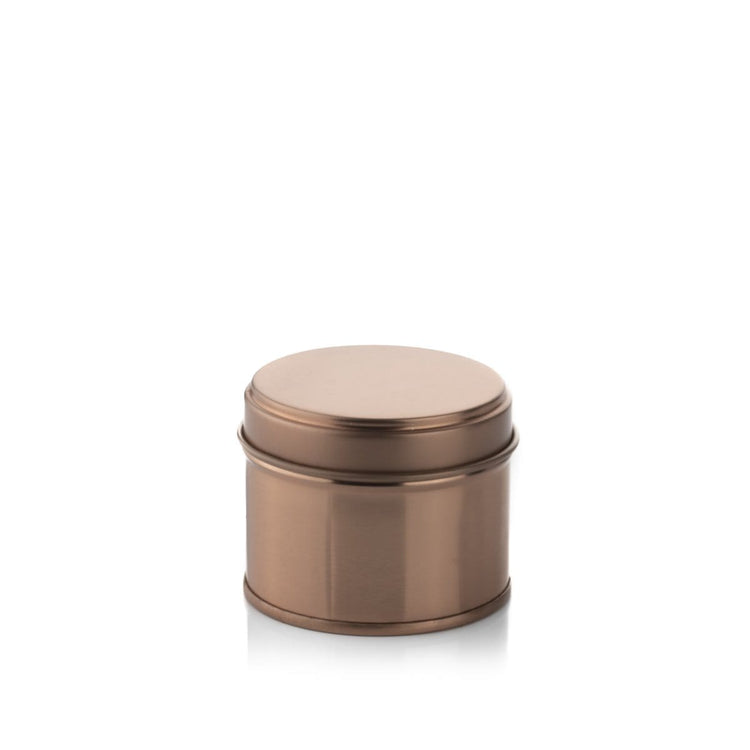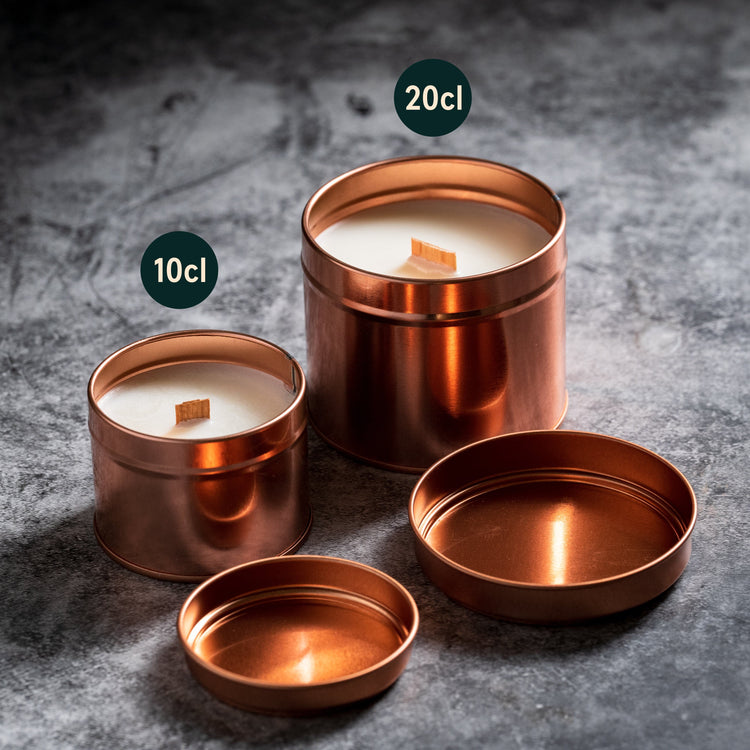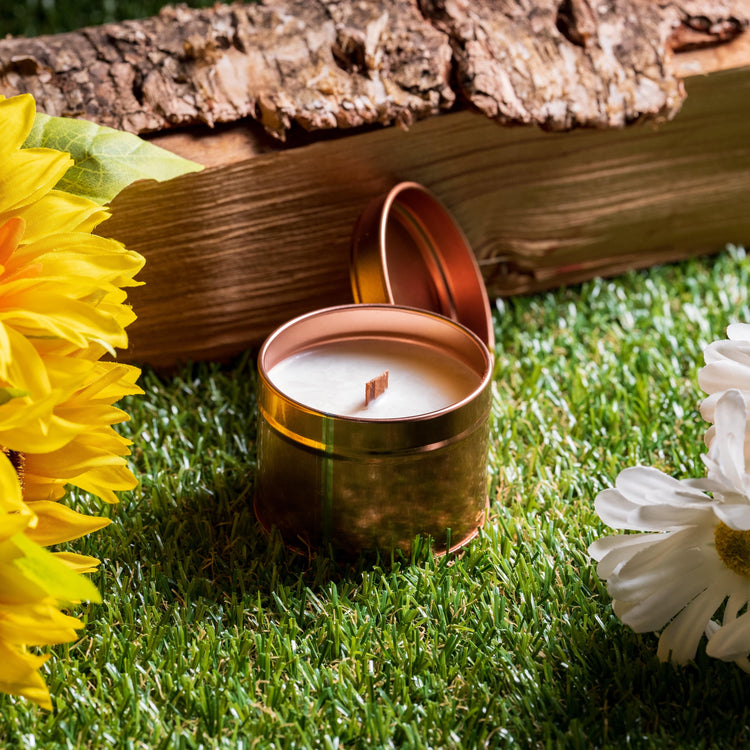 The Perfect Pairing
Candle tins make an ideal summer piece and our Citrepel fragrances will only make them better! Introducing our three delicious summer fragrances with a highly effective insect repellent, Citrepel. Designed to keep the bugs away, turn your candles into the perfect outdoor treat especially for campers and those who enjoy summer evenings in the garden.