20cl Candle Tin - Gold (Box of 6)
TIN00021-6
Elevate your candle-making game with the luxurious 20cl gold candle tin. This stylish and practical tin is perfect for creating candles that exude elegance and sophistication.
Crafted with high-quality materials, this durable tin comes with a solid lid ensuring that your candles are well-protected and long-lasting. Whether you're a beginner or an experienced candle maker, this easy-to-use tin is a must-have for those who aspire to create candles that truly stand out. Choose the 20cl gold candle tin and elevate your candle-making journey to the next level!
Please note that some fragrances may discolour the tins. 

Some batches of this tin may be internally silver, but this may vary between batches.

All tins come empty. Photos are for inspirational purposes only.
This is the replacement for the old 20cl tins (TIN00010 and TIN00020)  
Height: ~65mm      
Diameter: ~77mm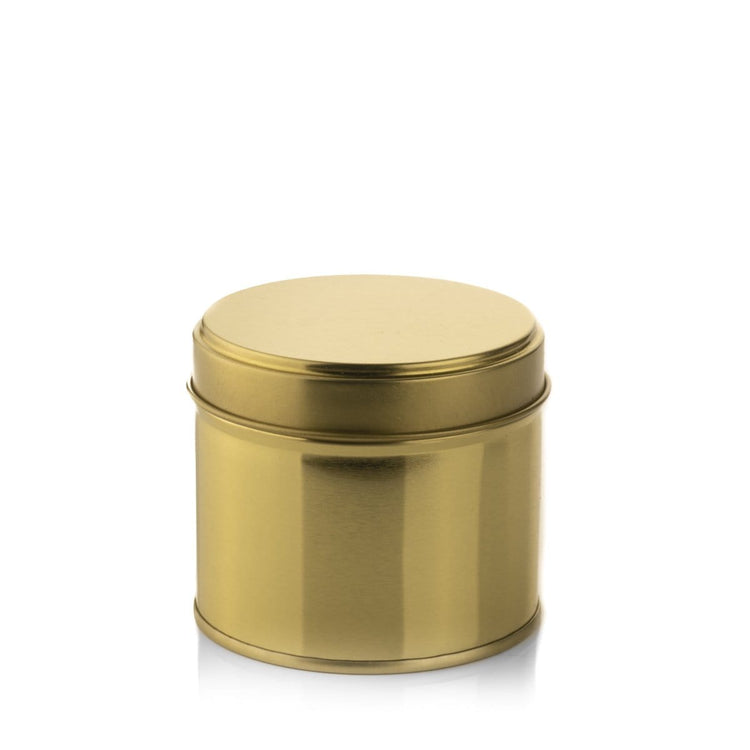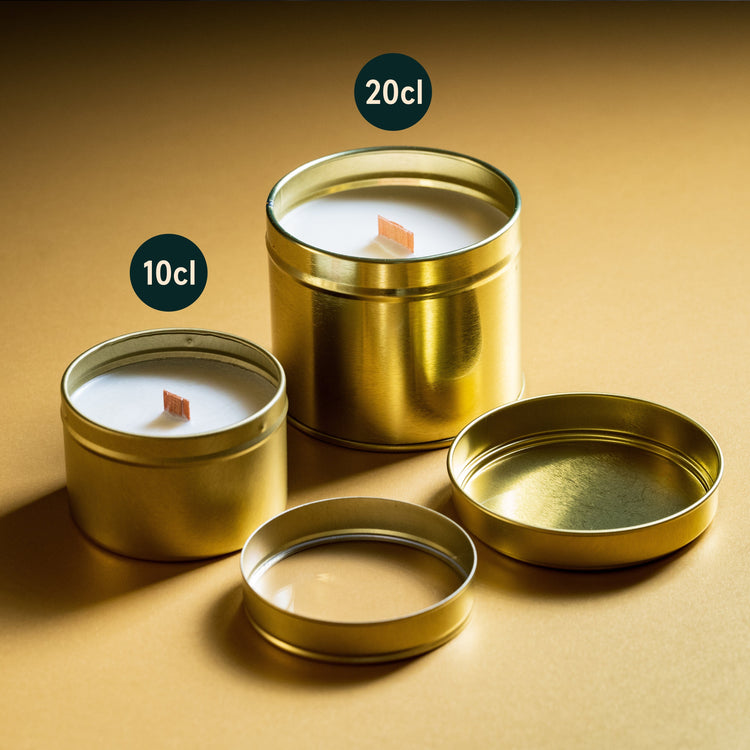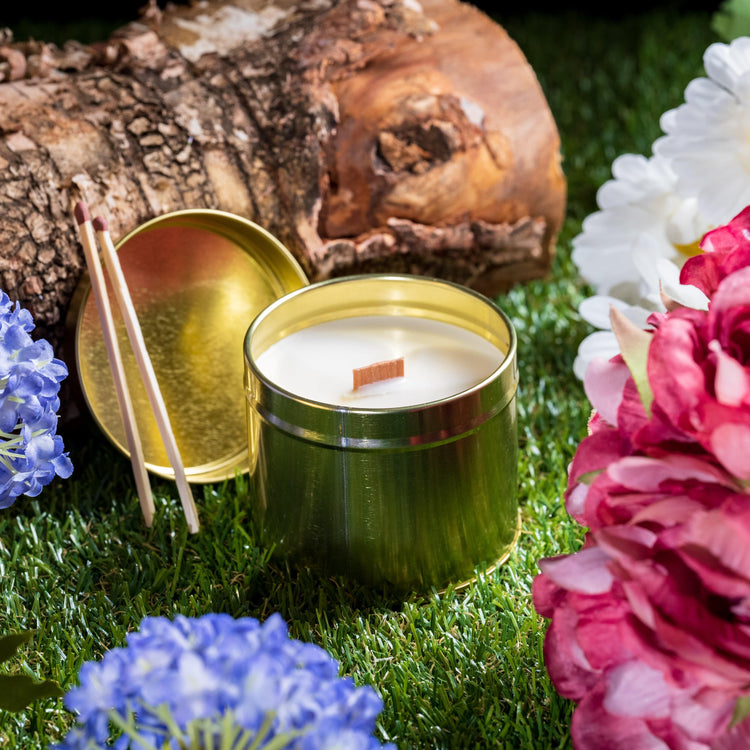 The Perfect Pairing
Candle tins make an ideal summer piece and our Citrepel fragrances will only make them better! Introducing our three delicious summer fragrances with a highly effective insect repellent, Citrepel. Designed to keep the bugs away, turn your candles into the perfect outdoor treat especially for campers and those who enjoy summer evenings in the garden.