20cl Candle Tin - Silver (Box of 6)
TIN00011-6
Have you met our 20cl silver candle tin? Its compact size and stylish design make it perfect for building your new collection. The silver finish adds a touch of modern sophistication that will impress your customers, while its sturdy build and solid lid ensure long-lasting use. Whether you create candles for your personal use or for sale, we are confident that our 20cl silver candle tin will prove to be an invaluable asset to any candle maker's toolkit.
Please note that some fragrances may discolour the tins.

All tins come empty. Photos are for inspirational purposes only. 
This is the replacement for the old 20cl tins (TIN00010 and TIN00020)  
Height: ~62mm      
Diameter: ~77mm
Label Depth Circumference - 44mm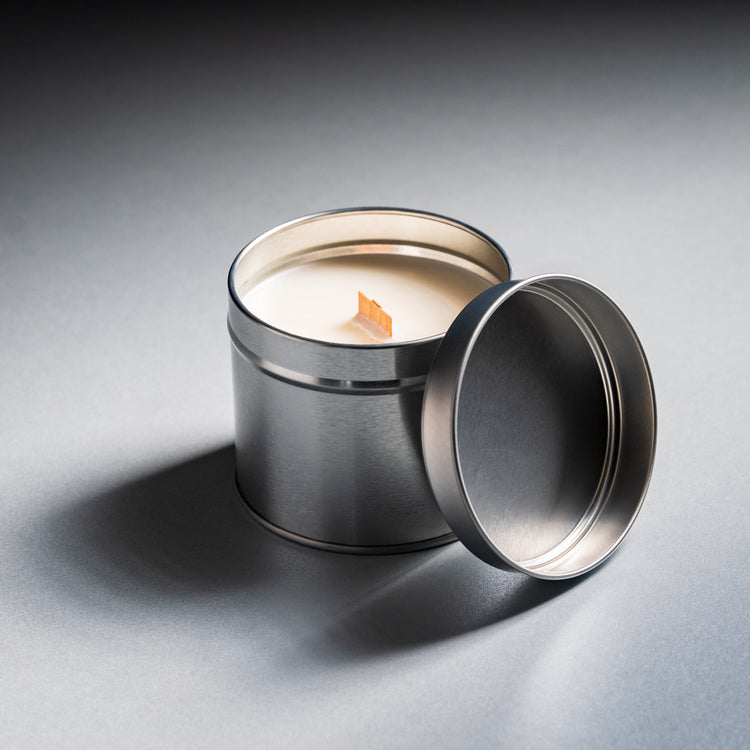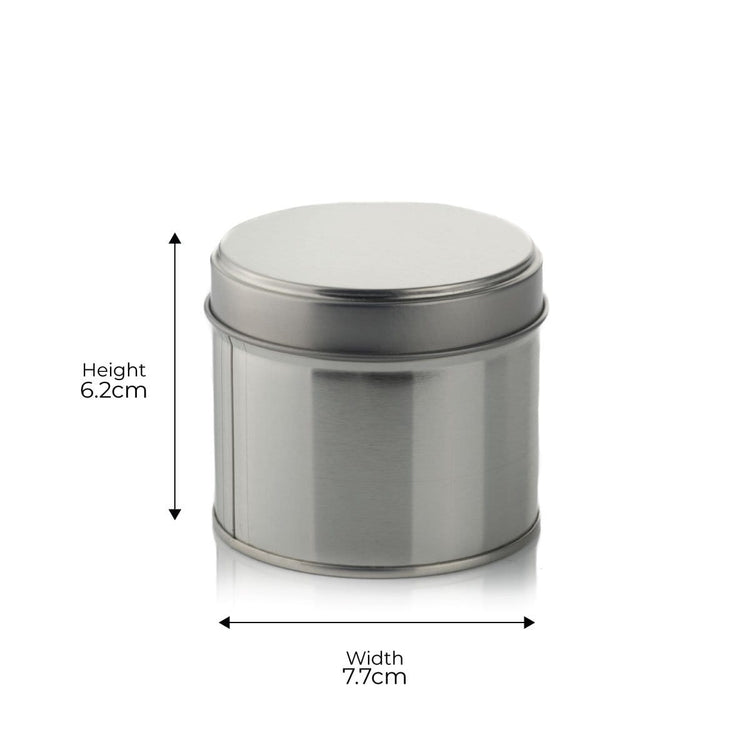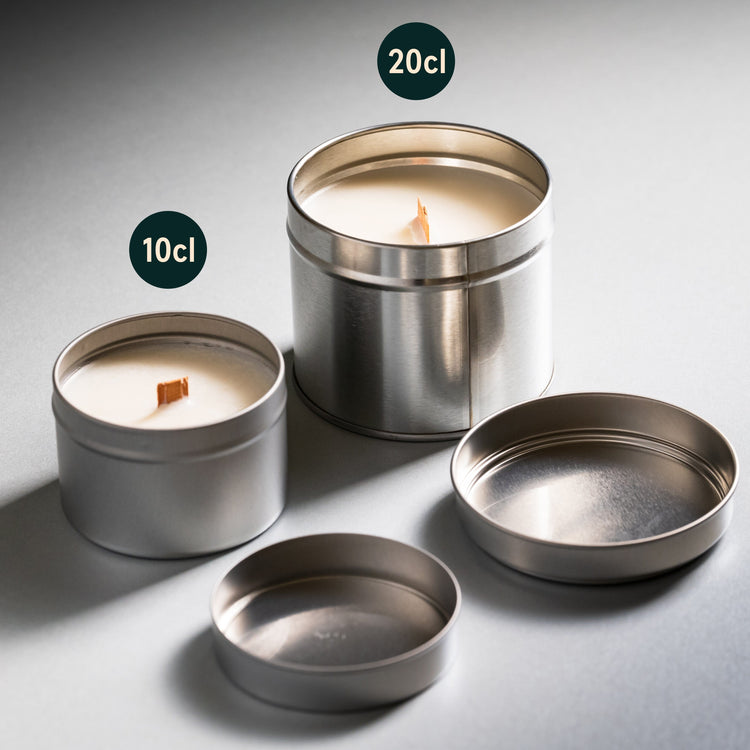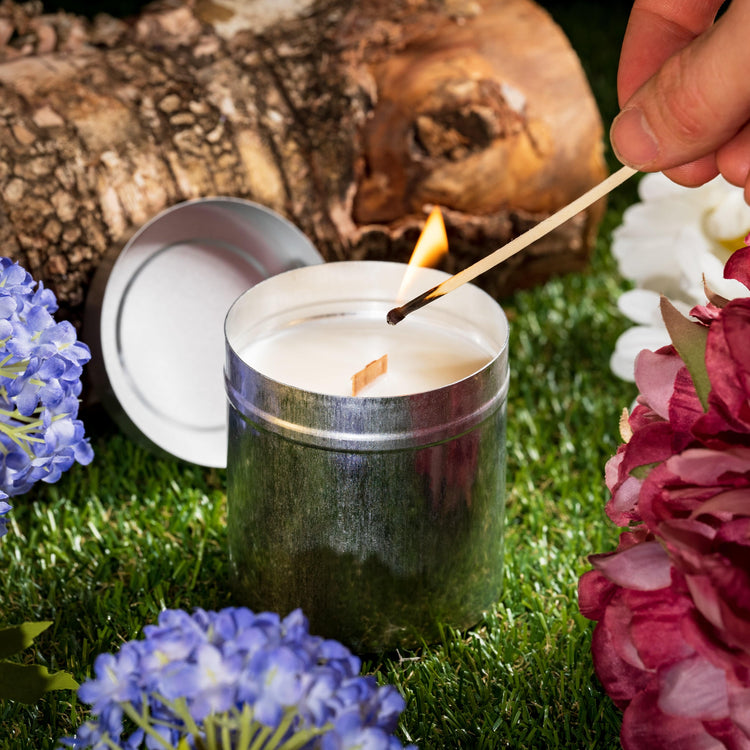 The Perfect Pairing
Candle tins make an ideal summer piece and our Citrepel fragrances will only make them better! Introducing our three delicious summer fragrances with a highly effective insect repellent, Citrepel. Designed to keep the bugs away, turn your candles into the perfect outdoor treat especially for campers and those who enjoy summer evenings in the garden.