Pining For You - Emerald Green 30cl Lotti Christmas Candle Jar (Box of 6)
GLASS-PL-9328-6
We're sprucing things up this year!
What are you hoping to find underneath the Christmas tree? I know what we have our eyes on. This laser-etched Christmas tree candle glass in 30cl emerald green is sure to be a hit this festive season!
All our laser-etched designs are made with our in-house laser systems. While our EU warehouse has limited stock, we can accommodate bigger orders by contacting our customer services at support@candleshack.com.
Dimensions:
Inner Diameter - 7.6cm

Outer Diameter (Top) - 7.78cm

Outer Height - 9.16cm

Inner Height - 7.9cm (for wicking)

Outer Diameter (Bottom) - 7.6cm
Each 30cl Lotti candle jar can be filled with approximately 220g of fragranced wax.
*Please do not wash this product as it might damage the glass. Clean with a soft warm damp cloth.
*All candle jars come empty. Pictures are for inspirational purposes only.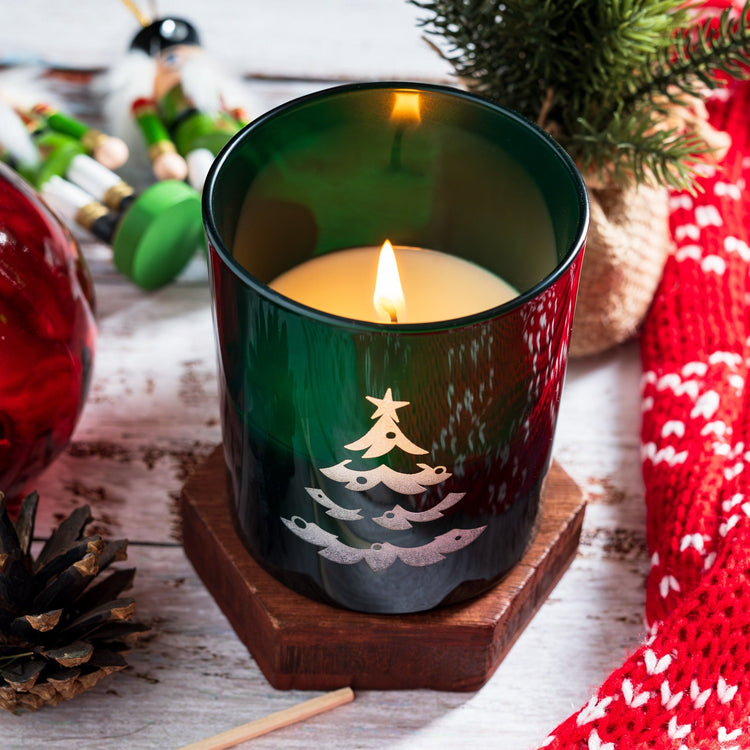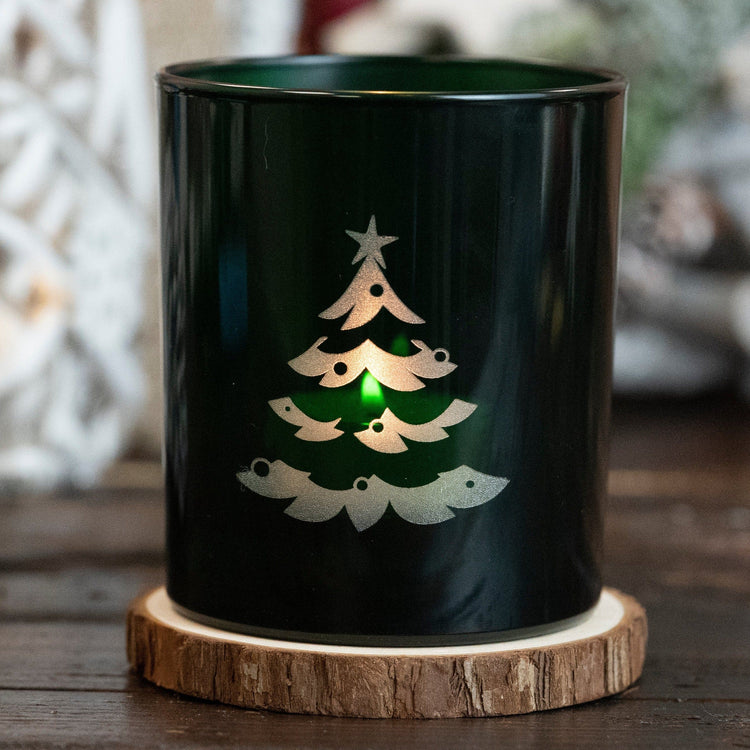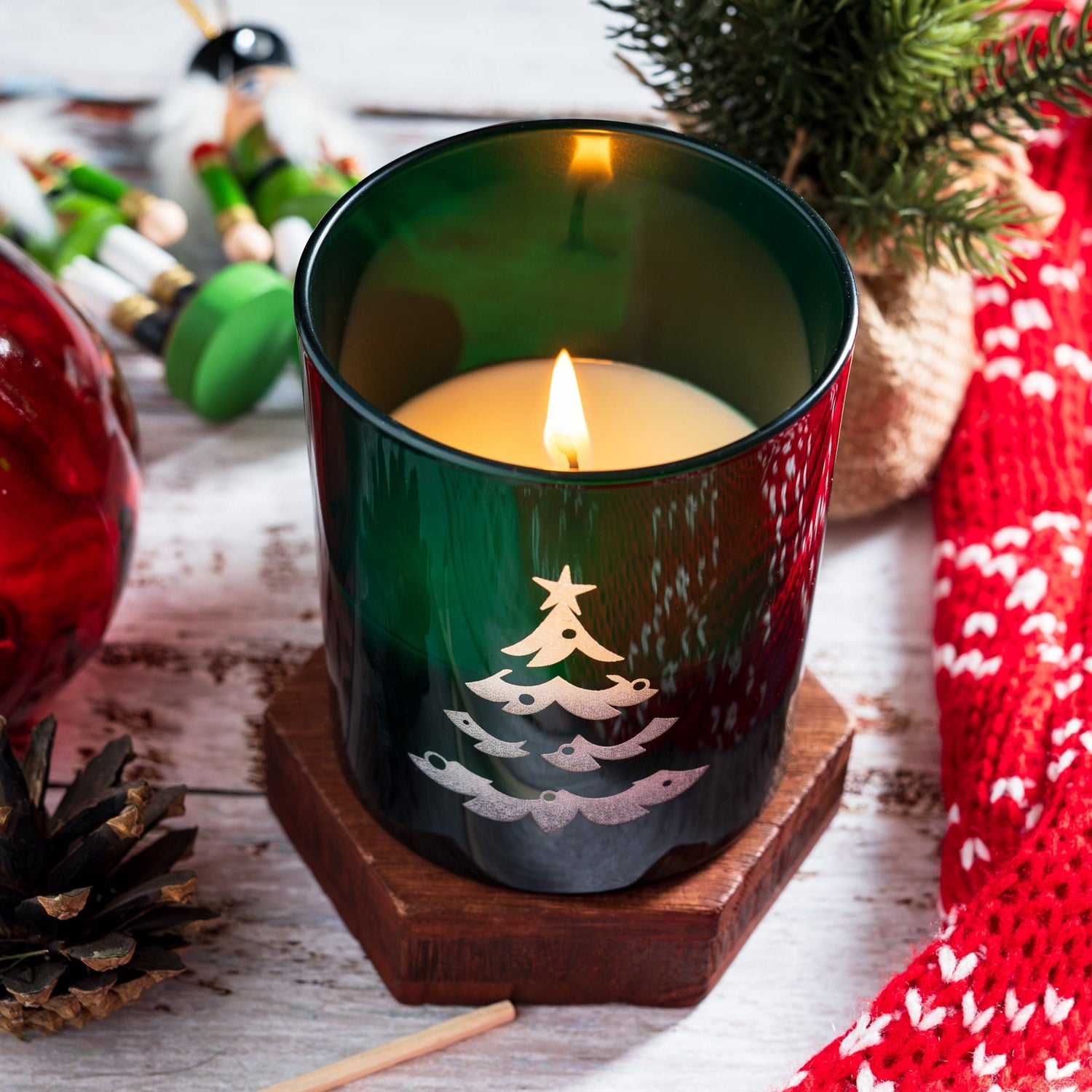 MAKE JOLLY FESTIVE CANDLES WITH CONFIDENCE
Making picture-perfect festive candles has never been easier with our professional recipe!
Our lab of expert chandler has designed recipes optimised for powerful scent throws and superb burn profiles to save you from long testing periods. You can add all the items needed from the recipe below and ensure you have the right quantities in your basket before you hit checkout! We've hyperlinked all the ingredients in the recipe if you rather add them all manually.
Ready to get started? Click on the download button and make your next best sellers!
download christmas tree recipe