100ml Ava Diffuser - Clear (Box of 6)
GLAS0616-6
There is nothing quite like our Ava 100ml diffuser bottle.
Its teardrop design, made from high-quality clear glass designed by Italian master craftsmen, is simply unique. With its generous curves and smooth texture, it will instantly add an air of elegance to any room. Crafted with performance and durability in mind, our Ava 100ml diffuser bottle will make sure your creations will stand the test of time.
Complete its romantic look by sealing it with a plug and packaging it in one of our Luxury Folding Boxes For 100ml Diffusers.
To make sure your diffusers smell as wonderful as they look, pair them with perfumer's alcohol or our vegan-friendly diffuser base and one of our luxurious fragrances. Your creations will be flying off the shelves!
Product dimensions:
Height: 93mm

Width: 67mm

Neck diameter: 17mm
Product features:
100ml capacity

High-quality clear glass

Durable and wear-resistant

Italian craftsmanship

Recyclable
*Please note that plugs and reeds are sold separately and are not included with the diffuser bottle.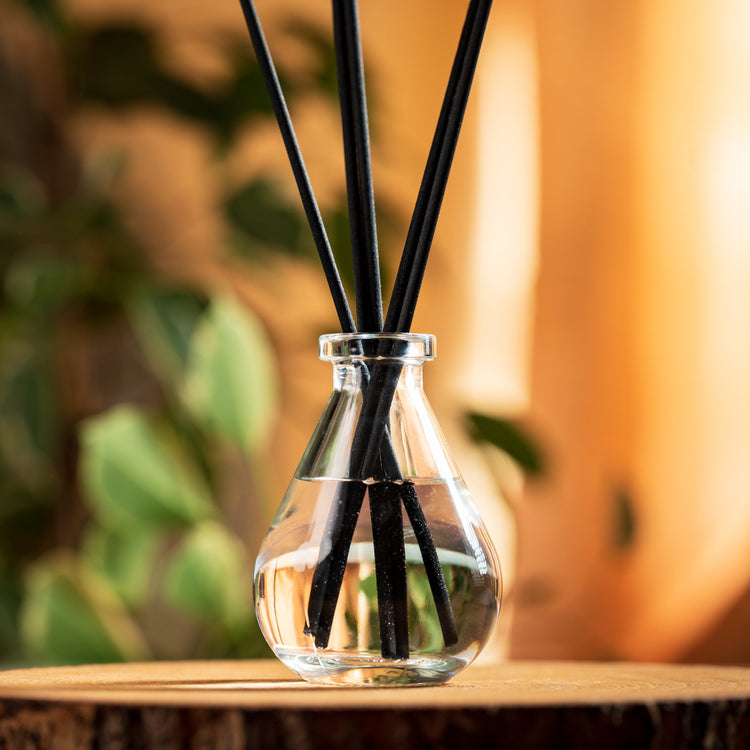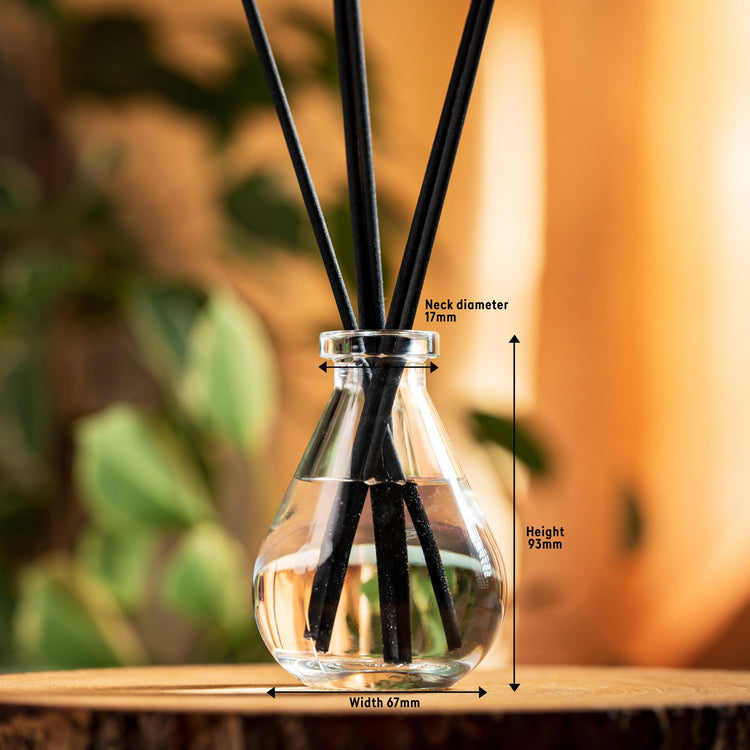 Ava Diffuser set: Bottles, Reeds, Boxes, Plugs & Bases
get the accessories